Hahaha .. Dh xde dh ayat mat salleh dlm header blog aq ..
Sgt

bz

la .. Btol² xde mase nk update sume ..
Huhu ..
Sabtu lepas (21/6)

, aq gi umah makcik aq kt

Kelana Jaya

..
Since cheq sh gheti bwk keter kt KL ni so cheq la bwk .
Best jgk . Cme kne be extra careful la since aq xbpe familiar kn ..
B'igt sbelum kene oteyy ..
Kt bwh ni ade la few pixies taken during the 'kenduri-kendara' ..
Btw, kenduri ni sempena pemergian pak tidin & tidin ke umrah which is on

today (23/6)

..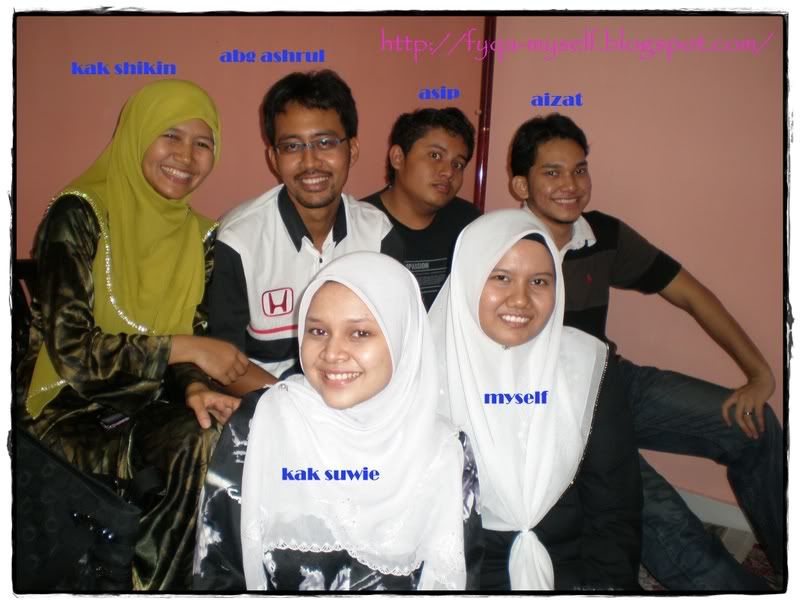 hepi gile muke memasing ..
haipp tuan penolong pengarah ni .. ngacau org mkn je .
.
sume ade kcuali ... ? aq la kn ..
makcik² aq yg gerek .. + my mum ..
Huuuu .. Toh je pixies yg ade .. Oh .. Sok aq nk gerak gi ganu dh .. Xdpt la on9 slame

1 week

.
Ni schedule aq utk next week

.. Waduuu .. Sbuk giloo ..


Pdhal sok b'suke ria dloh kt kemaman.

Gi umah kak shikin wif cik bab .
Oteyyy la ..
Bubbye .